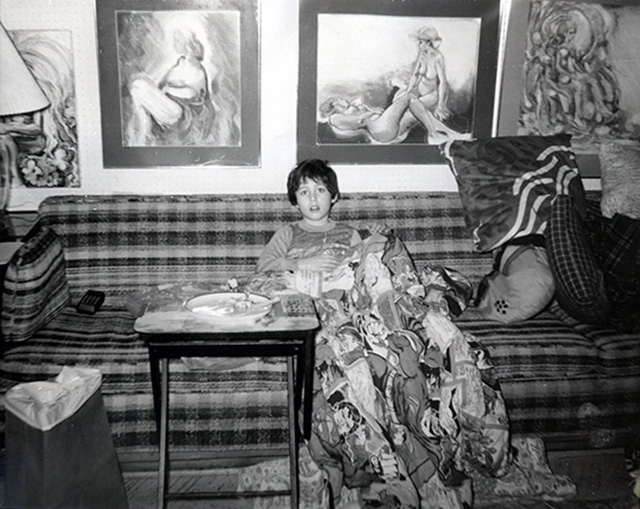 This is the website of Elliott Malkin, where you'll find occasional posts about vintage family photos, the loss of religion, and other ancestry-related material. It's also the home of projects like Graffiti for Butterflies, The Laser Eruv, and Home Movie Reconstructions, as well as the above photo, which his mother took in 1980. Other material here includes Elliott's thoughts on tele-absence and a short video about a man and his bird.
Latest: The Lost Mantle (June, 2021)
Elliott is host of The People Podcast. Connect with him via Twitter, Instagram, Medium, or elliott at dziga dot com.