Cemetery 2.0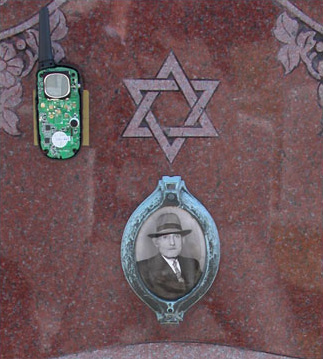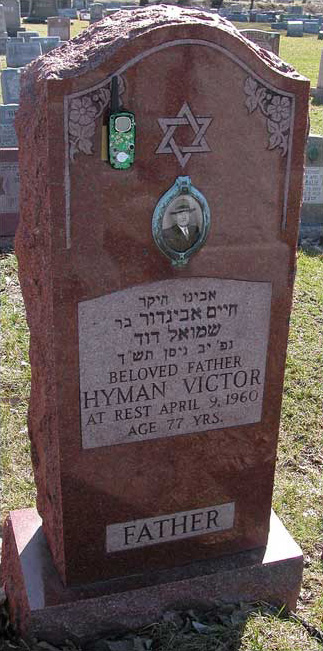 Cemetery 2.0 is an electronic device that connects burial sites to online memorials for the deceased. The prototype at left links Hyman Victor's gravestone in Chicago to his surviving Internet presence, a GEDCOM file hosted by The Church of Jesus Christ of Latter-Day Saints at the Granite Record Mountain Vault outside Salt Lake City.
GEDCOM is the universal file format developed by The Mormon Church to organize its genealogical database, the largest of its kind in the world. The database is available to the public at FamilySearch.org, where users can search and contribute genealogical records.
Standard graves provide little information above the surface of the ground. Cemetery 2.0 addresses this limitation by delivering a deceased person's most recent vital information directly to his or her gravestone. In this way, it is a step towards the next-generation cemetery, a networked memorial to the electronic record of man.
NOTE: Hyman Victor's GEDCOM file includes The Kaddish (the Jewish prayer for the dead) to neutralize an inadvertent posthumous baptism that might ensue from his inclusion in the The Mormon Church genealogical database.
Related Work:
Everything I Know About Hyman Victor
A genealogy and family history centering on my late great-grandfather Hyman Victor, a Jewish immigrant who came to America in 1913 – pieced together from the vital records he unknowingly left behind.
Blogs Referencing Cemetery 2.0:
asquare
iconolith
wmmna
gizmodo
genealogue
boingboing